2018 IGI Exhibitors Overview
TAUC's Industrial Grade Innovation Conference and Expo has a great line-up of exhibitors who will be showcasing their innovative offerings to all attendees.
Below you'll see a listing with a brief description of each organization.
Design technology is changing at a swift pace and the accompanying software is becoming increasingly sophisticated, making it necessary to employ experts in the products that you use. At Applied Software, we help you bridge the technology divide from product to productivity with our vast array of product add-ons, specialized training options, workflow expertise, customized programming, knowledgeable technical staff, informative webinars and blog posts, and events.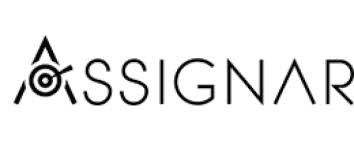 Field mobility - Dispatch workforce, collect timesheets and forms, communicate in real-time.
Sharing and tracking - Update licenses / certificates and share documents with field crews and subs.
Accounting and analytics - Generate accurate invoices, process payroll and track project budget.
Providing construction management, design-build, program management, general contracting, technology, and equipment installation services via their national network of offices to deliver new construction, renovation and expansion projects throughout North America.

BAH engineers work in concert with technologists, policy experts, and management consultants to develop solutions that work. Together, they help solve some of the most pressing engineering and applied science issues facing federal defense and civilian agencies.
Learn More About a Career in the Construction Trades!
The time to CONSTRUCT YOUR FUTURE is now!
Fill out the form below and representatives from the trades will be contact you with information about
apprenticeship opportunities.
Copper Range was built on addressing the technology gap between software and construction through solving problems in the construction industry. Thus, ProjectStore was born to eliminate the hassle of sharing essential paper-based documentation with all team members and to move business toward the Internet. Each subsequent product in our platform has been developed by finding solutions to problems that were solved by using Internet and cellular based technologies.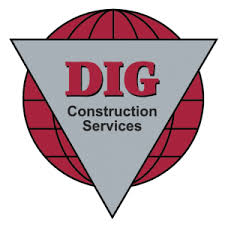 Devon Industrial Group (DIG)
Devon Industrial Group (DIG) is a minority owned Construction Company, certified by the Michigan Minority Supplier Development Council (MMSDC), a regional affiliate of the National Minority Supplier Development Council (NMSDC). DIG successfully provides innovative, forward-thinking construction management services to automotive/industrial, commercial, healthcare, institutional, and educational customers.
DEWALT is the world's leading provider of industrial corded and cordless power tools, power tool accessories, storage and hand tools. With seven manufacturing locations in the USA, DEWALT remains committed to domestic manufacturing and produced over 90 million individual units of Power Tools, Hand Tools, and Accessories in the United States with global materials in 2016 alone.
Ekso Bionics® (EKSO) is a worldwide pioneer in the field of robotic exoskeletons. For over 10 years they have been committed to developing the latest technology and engineering to help people rethink current physical limitations and achieve the remarkable. Their products unlock human strength, endurance, and mobility potential, with broad applications across medical and industrial markets. We have yet to imagine all human robotics applications and remain committed to forming strategic partnerships for cutting-edge innovation.
FirstEnergy (NYSE: FE) is dedicated to safety, reliability and operational excellence. Headquartered in Akron, Ohio, FirstEnergy includes one of the nation's largest investor-owned electric systems, more than 24,000 miles of transmission lines that connect the Midwest and Mid-Atlantic regions, and a generating fleet with a total capacity of more than 5,000 megawatts.
The company has invested $10 billion in environmental efforts since 1970, and has a continuing commitment to cleaner energy resources, smarter technology and a more sustainable planet.
Grit combines the people-centric principles of Lean & Agile, the visualization ease of Building Information Modeling, and the computational power of advanced Artificial Intelligence. The result? Grit is something entirely new, providing the most detailed and responsive construction schedules ever.
ILLUMAGEAR's mission is to illuminate people working in high-risk environments and their work spaces, making them safer and more prepared.
IMPACT is a partnership designed to provide a forum for Ironworkers and contractors to address mutual concerns and encourage reasonable balanced solutions. The IMPACT Regional Advisory Boards extend this approach, creating a national network, which promotes discussion of issues affecting the industry as a whole and enables the creation of effective strategies for resolving concerns to create opportunities for the ironworking industry. Our primary mission is to expand job opportunities through progressive and innovative cooperative programs.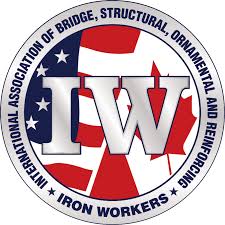 The International Association of Bridge, Structural, Ornamental and Reinforcing Iron Workers Union, AFL-CIO, is a proud trade association whose beginnings go back to the 1890s. We currently represent 120,000 members in North America. Members of our union have worked on nearly every major construction project you can think of - the Golden Gate Bridge, the Sears Tower, the St. Louis Arch, and the Oil Sands Plant Expansion in Alberta, the World Trade Center, and now Freedom Tower. We represent ironworkers who work on bridges, structural steel, ornamental, architectural, and miscellaneous metals, rebar, and in shops. Across North America, we build.

Frank Shum founded Filamento in 2014 in the heart of Silicon Valley California, following his philosophy that with unlimited imagination and design excellence, a world of abundance
can be created where the goals of performance, efficiency, affordability, and beauty are not inherently exclusive but
an be simultaneously achieved.
The Kelly Companies are a full-service, 100-percent-union shop that takes care of all your company's or organization's needs. We are leaders in the printing, fulfillment, marketing and convention industries. The future of the print industry is changing at a rapid pace, much higher than that of other industries. In saying that, we have adapted to this ever-changing world by opening up to the digital market, e-learning and online training. With the help of the Kelly family's third generation, The Kelly Companies will continue to thrive off of change, but more importantly, maintain our full-service capabilities and personal relationships with our clients.
With close to 200 years of pioneering solutions to measure the world, Leica Geosystems solutions are trusted by professionals worldwide to help them capture, analyse and present spatial information.
Lincoln Electric is an American multinational and a global manufacturer of welding products, arc welding equipment, welding consumables, plasma and oxy-fuel cutting equipment and robotic welding systems
ManufactOn was founded to help the construction industry leverage the power of prefabrication, with tools that integrate supply chain, prefab production, and planning. They are AEC and technology veterans who are working with construction industry leaders, designing for efficiency, usability and best practices.
Microsoft HoloLens is the first self-contained, holographic computer, enabling you to engage with your digital content and interact with holograms in the world around you.
Mobile Medical Corporation
Mobile Medical Corporation (MMC) is a premier provider of workplace substance abuse testing and on-site medical services nationwide. MMC offers complete and compliant packages of industry required bio-monitoring solutions and when it comes to onsite nursing and first aid station management – MMC is the standard bearer. MMC also offers a unique suite of worker credential tracking solutions which can strategically manage all of your employees testing results, trainings and industry certifications.

Mosaic Learning provides consultation, strategy, technology and solutions that enhance the learning process from ideation to completion. Located and operated in the US, our collaborative methodology and innovative techniques ensure the right message and the right training is conveyed to our client's target audience. At our core, Mosaic Learning creates smarter, more advanced learning programs for the end user. This can range from technical training to company-wide messaging. We create eLearning or blended learning environments, build web and mobile applications, and develop custom learning programs through the use of practices such as gamification. In the end, we help organizations around the world simply do better business by guaranteeing their learning and training experiences are not just delivered, but retained. Through our use of our experiential learning practices, we are helping you create fundamental transformations within your organization that set you above the competition and on a path to ultimate success.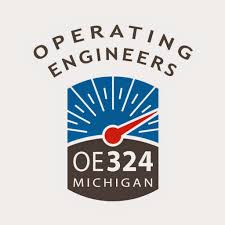 Operating Engineers Local 324
For over 100 years, Operating Engineers 324 has provided value to workers, businesses and communities throughout the entire state of Michigan. They are a dynamic organization of 14,000 Members where career opportunity thrives.

Procore Technologies, Inc., is a leading provider of cloud-based applications for construction. Procore Construction OS connects people, applications, and devices through a unified platform that helps construction firms manage risk and build quality projects, safely, on time, and within budget. Procore has a diversified business model with products for Construction Project Management, Construction Financials, and Quality & Safety. Headquartered in Carpinteria, California, with offices around the globe, Procore has more than 2 million users managing billions of dollars in annual construction volume.
PROTO® customers work tough industrial jobs in extreme environments and the impact of injury or work stoppage can be catastrophic and costly. That's why they demand the most durable and safest tools in the world.
For over 60 years, Skidmore-Wilhelm has provided testing equipment to fastener users around the world looking for answers to basic questions about torque and tension.
We developed the first Bolt Tension Calibrator for the construction industry in response to their need to test high strength bolts on site. From that beginning, our line has grown to provide testers for industrial torque-tension testing and to users of tools looking for a method to determine tool performance.
SMART, the International Association of Sheet Metal, Air, Rail and Transportation Workers, is one of North America's most dynamic and diverse unions with 216,000 members. SMART's members ensure the quality of the air we breathe, promote energy efficiency, produce and provide the vital services that move products to market and passengers to their destinations. We are sheet metal workers, service technicians, bus operators, engineers, conductors, sign workers, welders, production employees and more. With members in scores of different occupations, we advocate for fairness in the workplace, excellence at work and opportunity for all working families.
SPYDERCRANE Mini-crawler cranes are the latest innovation in the glazing, steel erection, and construction industries. Manufactured by Japan's Furukawa UNIC Corporation and distributed by Phoenix based Smiley Lifting Solutions, SPYDERCRANES are engineered to offer versatility, maneuverability, and lifting capacity in a compact design that allows the operator maximum flexibility in confined areas. The smaller units can travel through a standard width door in their stowed position, while other models can fit through a standard double door.
STANLEY Security Solutions
STANLEY Security provides a wide range of security systems and value-added services that can protect what's important to you, whether you have a single location or multiple locations around the world. With offices across North America, we are the only true national security system integrator serving the U.S. and Canada, with global security capabilities. Our highly skilled and trained technicians install security products from many leading security brands. We provide centralized monitoring for all of our clients' systems from four UL-, ULC-, and FM-approved ProtectionNet™ Customer Service Centers located throughout the U.S. and Canada.
StructinSite helps you c\Capture the jobsite, share with the team, and impress the owner.
It allows for overall process improvement by making weekly sub coordination meetings more efficient. You can plan your work and review commitments while looking at up-to-date site conditions. StructionSite is your source of truth for what's going on in the field.
Triax Technologies is committed to developing and delivering the first truly connected jobsite. Guided by the belief that innovative, intelligent technology and real-time data holds the power to transform industries, Triax connects people, places, machines, and other resources to keep stakeholders informed, workers safe, and projects moving forward.
Trimble's mix of hardware, software and mobility technologies streamlines communication and collaboration throughout the construction lifecycle, from planning, design and site preparation through to the finished project.
Their solutions improve workflows between key stakeholders—wherever they are located—and make it easier to track time, costs, materials, staff and resources. Trimble helps you build smarter, more accurate, more profitable projects.
At Velocity Robotics, they are creating the internet of power tools. Based in Pittsburgh, PA we bridge practical fabrication needs with high-tech solutions. They conceptualize, make, and sell IoT products for the professional construction and DIY markets. Their goal is to make measuring and cutting with precision easy and reduce bottlenecks on your job site. Whether your site is an entire property development or your garage, they have a tool for you.
The Walbridge team is experienced and built to lead. Our safety program focuses on demanding safe work in all facets of business. There's an acute understanding of what our customer is looking for and a desire to not only achieve that goal, but surpass it.
From beautiful education projects, to massive automotive projects or community-changing facilities, Walbridge's commitment to service and adding value shines through.
Wire Pulse Technology is a connected data collection system designed to save the wire and cable industry money. It does so by reducing scrap, inWire Pulse Technology is a connected data collection system designed to save the wire and cable industry money. It does so by reducing scrap, increasing transparency of productivity and resource deployment, and provides accurate real-time data previously unavailable to the industry.creasing transparency of productivity and resource deployment, and provides accurate real-time data previously unavailable to the industry.
Women Who Weld® is a 501(c)(3) nonprofit organization that teaches women how to weld and find employment in the welding industry.