2019 IGI Exhibitors Overview
Thanks to all of our 2019 exhibitors!
Below you'll see a listing with a brief description of each organization.
Design technology is changing at a swift pace and the accompanying software is becoming increasingly sophisticated, making it necessary to employ experts in the products that you use. At Applied Software, we help you bridge the technology divide from product to productivity with our vast array of product add-ons, specialized training options, workflow expertise, customized programming, knowledgeable technical staff, informative webinars and blog posts, and events.
Providing construction management, design-build, program management, general contracting, technology, and equipment installation services via their national network of offices to deliver new construction, renovation and expansion projects throughout North America.

BuildingConnected is a preconstruction solution connecting owners, general contractors, and subcontractors to streamline the bid and risk management process. The platform is built on a real-time, crowdsourced network — the largest construction network in North America, with over 800,000 contractors using it to send bid invites, qualify vendors, and track opportunities.
Advancement through Technology
Thriving in the modern digital age of construction requires contractors and
specialty trade associations to adapt and invest in new technologies.
Through a customized, three-pronged approach, we develop, deploy and support sustainable technology that helps clients win in today's competitive construction climate
Construction Progress Coalition
Construction Progress Coalition (CPC) is a non-profit organization uniting Architecture, Engineering, and Construction (AEC) Professionals, Technology Solution Providers (TSPs), and their governing organizations (GOs) around a shared language to define project interoperability standards. Together, we are transforming the future of digital project delivery through a Common Data Exchange (CDX).
For more than two decades, CribMaster has worked directly with its customers and partners to deliver leading solutions that improve the performance of manufacturing facilities and job sites all over the world. By providing intelligent inventory and asset management solutions, we help our customers optimize their operations.
DEWALT is the world's leading provider of industrial corded and cordless power tools, power tool accessories, storage and hand tools. With seven manufacturing locations in the USA, DEWALT remains committed to domestic manufacturing and produced over 90 million individual units of Power Tools, Hand Tools, and Accessories in the United States with global materials in 2016 alone.
Founded in 1901, Enerfab has become an industry leader in fabrication, construction, and maintenance services within the utility and heavy industrial markets.
Reinventing the way people, machines, and content work together - worldwide. From mobility to security to 24/7 tech support, the skilled consultants and technicians of HP can help move your business into the future.
IMPACT is a partnership designed to provide a forum for Ironworkers and contractors to address mutual concerns and encourage reasonable balanced solutions. The IMPACT Regional Advisory Boards extend this approach, creating a national network, which promotes discussion of issues affecting the industry as a whole and enables the creation of effective strategies for resolving concerns to create opportunities for the ironworking industry. Our primary mission is to expand job opportunities through progressive and innovative cooperative programs.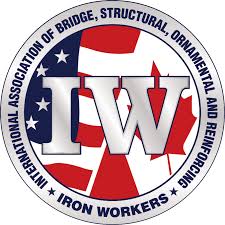 The International Association of Bridge, Structural, Ornamental and Reinforcing Iron Workers Union, AFL-CIO, is a proud trade association whose beginnings go back to the 1890s. We currently represent 120,000 members in North America. Members of our union have worked on nearly every major construction project you can think of - the Golden Gate Bridge, the Sears Tower, the St. Louis Arch, and the Oil Sands Plant Expansion in Alberta, the World Trade Center, and now Freedom Tower. We represent ironworkers who work on bridges, structural steel, ornamental, architectural, and miscellaneous metals, rebar, and in shops. Across North America, we build.
Innovative Construction Technology (ICT) is an augmented reality (AR) software company that delivers innovative and empowering solutions to efficiently streamline work processes and enable user-friendly technology in the construction industry.
ICT is owned by the partnership team of Tim Duncan and David Francis. Together, they merged their passions for construction and technology by recognizing the need to provide productivity innovation tools that construction teams can use in the field and on the job site. They recognized a need to introduce designers and contractors to alternate software solutions that are innovative and provide value by eliminating waste in the workflow process.
Interplay Learning's Skilled Trades training course catalog gives you or your team the confidence & skills to do the job right. On your phone, computer, or in virtual reality (VR), this is online training for on-the-job skills. We embrace our daily challenge to push technological limits to invent better ways to make learning easier and training more powerful.
The Kelly Companies are a full-service, 100-percent-union shop that takes care of all your company's or organization's needs. We are leaders in the printing, fulfillment, marketing and convention industries. The future of the print industry is changing at a rapid pace, much higher than that of other industries. In saying that, we have adapted to this ever-changing world by opening up to the digital market, e-learning and online training. With the help of the Kelly family's third generation, The Kelly Companies will continue to thrive off of change, but more importantly, maintain our full-service capabilities and personal relationships with our clients.
With close to 200 years of pioneering solutions to measure the world, Leica Geosystems solutions are trusted by professionals worldwide to help them capture, analyse and present spatial information.
Lincoln Electric is an American multinational and a global manufacturer of welding products, arc welding equipment, welding consumables, plasma and oxy-fuel cutting equipment and robotic welding systems
Mobile Medical Corporation
Mobile Medical Corporation (MMC) is a premier provider of workplace substance abuse testing and on-site medical services nationwide. MMC offers complete and compliant packages of industry required bio-monitoring solutions and when it comes to onsite nursing and first aid station management – MMC is the standard bearer. MMC also offers a unique suite of worker credential tracking solutions which can strategically manage all of your employees testing results, trainings and industry certifications.

Mosaic Learning provides consultation, strategy, technology and solutions that enhance the learning process from ideation to completion. Located and operated in the US, our collaborative methodology and innovative techniques ensure the right message and the right training is conveyed to our client's target audience. At our core, Mosaic Learning creates smarter, more advanced learning programs for the end user. This can range from technical training to company-wide messaging. We create eLearning or blended learning environments, build web and mobile applications, and develop custom learning programs through the use of practices such as gamification. In the end, we help organizations around the world simply do better business by guaranteeing their learning and training experiences are not just delivered, but retained. Through our use of our experiential learning practices, we are helping you create fundamental transformations within your organization that set you above the competition and on a path to ultimate success.
Construction Photos and Videos, Measurable 3D Images, Webcams, Virtual Walkthroughs, and UAV Services
from the Global Leader in Construction Documentation.
Since 1939, Nelson® has been creating powerful, cost-effective stud welding fasteners and equipment — providing engineered components, split second fastening, training, and application support that improve productivity for construction, nuclear, shipbuilding, and industrial markets.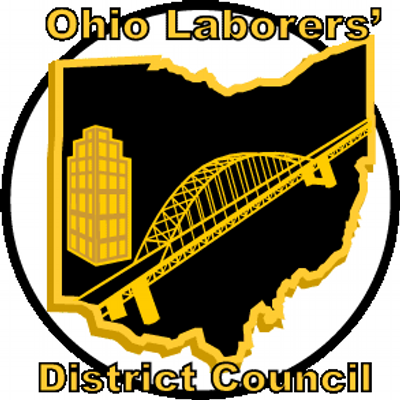 Ohio Laborers' District Council
Our mission is to work collectively with our signatory contractors and our Union affiliates in the on-going efforts of providing the best trained, experienced, and most reliable work force possible.
We are committed to providing the Laborers needed to build a better tomorrow. We stand for a fair days work, fair wages, fringe benefits and retirement security for all workers.
OpenSpace's proprietary Vision Engine platform allows you to passively capture 360 video and photos without any manual input and in a fraction of the time of traditional tools. It's always learning - the more you walk, the faster you get results

Procore Technologies, Inc., is a leading provider of cloud-based applications for construction. Procore Construction OS connects people, applications, and devices through a unified platform that helps construction firms manage risk and build quality projects, safely, on time, and within budget. Procore has a diversified business model with products for Construction Project Management, Construction Financials, and Quality & Safety. Headquartered in Carpinteria, California, with offices around the globe, Procore has more than 2 million users managing billions of dollars in annual construction volume.
Raken provides innovative mobile technology to streamline field workflows for construction workers. Raken's "digital toolbox" connects the field to the office with daily reports, time cards, toolbox talks, photos, and more. Thousands of the world's top construction companies use Raken to solve their field reporting needs.

RECON Dynamics cloud-based infrastructure provides near-infinite scalability to meet your company's operational needs.
SMART, the International Association of Sheet Metal, Air, Rail and Transportation Workers, is one of North America's most dynamic and diverse unions with 216,000 members. SMART's members ensure the quality of the air we breathe, promote energy efficiency, produce and provide the vital services that move products to market and passengers to their destinations. We are sheet metal workers, service technicians, bus operators, engineers, conductors, sign workers, welders, production employees and more. With members in scores of different occupations, we advocate for fairness in the workplace, excellence at work and opportunity for all working families.
Significantly reduce jobsite risk with the power of human and artificial intelligence. Smartvid.io helps construction teams observe, monitor, and predict risk in areas of project safety, productivity, and quality.
For the builders and protectors, for the makers and explorers, for those shaping and reshaping our world through hard work and inspiration, Stanley Black & Decker provides the tools and innovative solutions you can trust to get the job done—and we have since 1843.
You repair your home and car with the tools we provide. Your car and your phone are secured with our fasteners. The things you value most can be protected by our security systems. And the roads you drive on, the bridges you cross, the energy you consume, all of these most likely came to you via one of our infrastructure systems.
STANLEY Security Solutions
STANLEY Security, a division of STANLEY Black & Decker (NYSE: SWK), is a provider of integrated security solutions defining the future of the security industry. STANLEY delivers a comprehensive suite of security products, software and integrated systems with a strong emphasis on service. STANLEY is powered by a culture of continuous innovation, providing revolutionary technology and unmatched customer service to commercial, institutional and industrial businesses and organizations.
StructinSite helps you c\Capture the jobsite, share with the team, and impress the owner.
It allows for overall process improvement by making weekly sub coordination meetings more efficient. You can plan your work and review commitments while looking at up-to-date site conditions. StructionSite is your source of truth for what's going on in the field.
Trimble's mix of hardware, software and mobility technologies streamlines communication and collaboration throughout the construction lifecycle, from planning, design and site preparation through to the finished project.
Their solutions improve workflows between key stakeholders—wherever they are located—and make it easier to track time, costs, materials, staff and resources. Trimble helps you build smarter, more accurate, more profitable projects.